There Will Be Bourbon: Pumpkin Ice Cream with... →
therewillbebourbon: We're back and we're safe! Fortunately, Boston avoided the worst parts of Hurricane Sandy. To fight off cabin fever while we holed up indoors, we decided to make a seasonally appropriate ice cream from The Kitchen Sink. Pumpkin Ice Cream with Bourbon Adapted from The Craft of…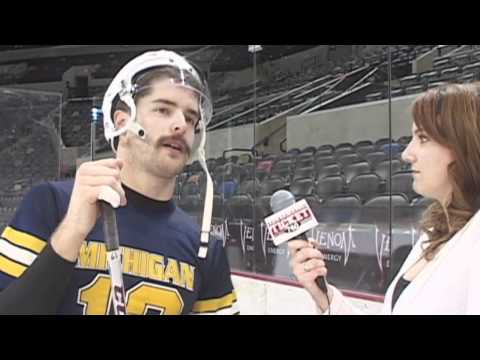 "I was shown how fragile life was on Saturday. I saw the terror on bystanders'..."
– Jessica Redfield (real last name: Ghawi) was shot and killed last night at a midnight screening of 'The Dark Knight Rises,' along with 11 others when a gunman opened fire in a theater. The above is from her blog, written in June, after she narrowly escaped another senseless shooting at a mall in...
When I Think About The Future
mylifethroughkristenwiig:
pitching a bunch of concepts that nobody likes
thisadvertisinglife:
1 tag
2 tags
So yeah, I'm heartbroken
You know what I feel like after the last two days of Franconagate? I feel like one of those wives that is married to a crooked executive. One that loves him unconditionally, and then is completely blindsided when she finds out all of the awful, dreadful things he has done behind the scenes. So conflicted to hear such unbelievable things about the person she loves. THAT is the only analogy I can...
5 tags
5 tags
Pedey is my hero
brittniesilva: pinkberryoasis: Oh Pedey RT @ScottLauber: Dustin Pedroia on playing tomorrow in his first game since last August: "We're going to kick BC's ass." #RedSox  I love that boy! Go kick ass Pedey! ;)
Spring Training or Bust!!
I sooooo suck at posting here. I really do. But I can always use another place to share my excitement about the start of spring training!  I'm making 2 trips to The Fort to see my Sox play, and three of my favorite people in the world will be coming to visit. I'm so excited I can't even focus on work. SO. EXCITED. 2011 is going to be great!!!
I'm Thankful For...
So I really liked my friend Paul's post about what he is thankful for this year. His was funny and witty, mine is just going to be a straight up list with no filter - and in no particular order…. I'm Thankful for: A family I enjoy spending time with. This month, we've proven we can have fun even at a funeral Great friends. They're truly my extended family…. ...
SWEET REVENGE
2006: Wake Forest humiliates Florida State with a 30-0 win at the Doak 2010: Florida State destroys Wake Forest 31-0. Way to bounce back from the ugly loss at Oklahoma with two great wins in a row. Keep it up boys!
So....I finally opened a tumblr account
If only for the sheer fact that my name was actually available on tumblr, I had to open this account. I really just want to follow other, much more interesting tumblr accounts, but hopefully I'll do some posting here as well. Carry on.